Factory
We started 25 years ago (1990) with small workshop next to our house. Due to the appreciation of our excellent quality products and to increasing demand, we were required to build a more modern facility. Our new factory was built in 2007 and started working with the most modern, approved and regulated by EU, equipment. It is located in Industrial area Pano Polemidia, Limassol District.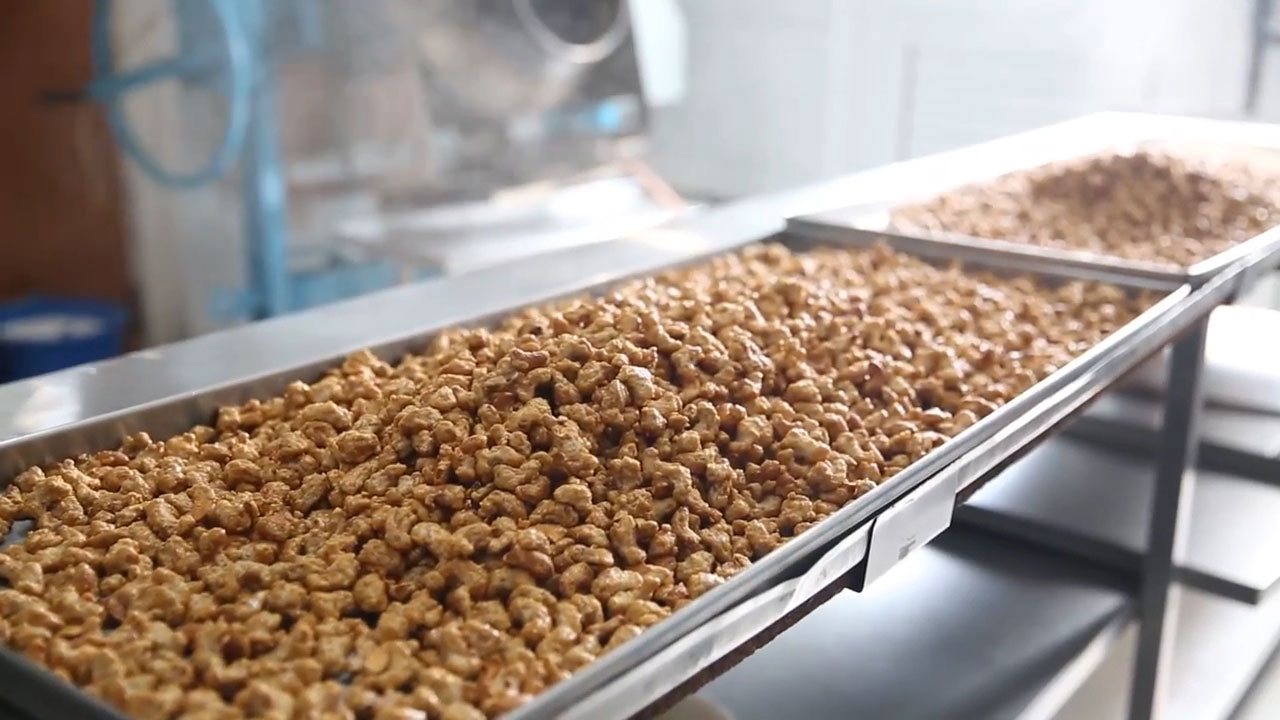 Our success is based on collected experience & skills, highly trained stuff and carefully selected components. Extra quality traditional products are made under Food Safety Management System Control (ISO 22000).
Our factory was extended in 2014, providing more space for more of our own products.
The Main Products Produced in our Factory are:
Soutzjoukko (with grape juice, pomegranate juice, carob syrup and sugar) and related products (palousé and kiofteri)
Cyprus delights (over 15 flavours, plain, with nuts and with dried fruit)
Nuts and Nut Products (honey roasted nuts – cashew, almond, peanut, macadamia, pecan, hazelnut etc., many kind
of roasted nuts – salted and with flavours: cheese, oregano, tomato, bacon, smoked, chilli, etc., nut brittles – pistachio,
almond, peanut, cashew, with dried fruit, etc…)
All production is also well packed in modern, specially designed packs with descriptions.
Our Variety often is improved by inventing and producing new products & flavours.
Address: Parodos 138 No.6, Viotechniki Area, 4130, Pano Polemidia, Limassol District, Cyprus.
Opening Hours: Monday – Friday from 8 AM till 16 PM (during winter months, it is advisable to call before visiting).